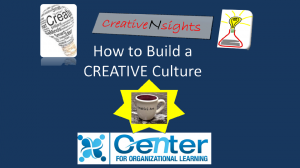 I just spent the last several months completing the online course The Leader as CREATIVE culture architect and
builder with Dr. Jerry Newman. This course is designed for start up
entrepreneurs, or Research and Development types who
desire to bring products to market faster and more effectively. The
course will be hosted at Udemy.com. I
have learned a lot about the use of Camtasia, audio settings using
my new Blue Yeti microphone, and editing. I
continue to learn about lighting, sound, background, and other
aspects of video production. I am still a newbie in this area;
however, it's always fun to learn new things. I have read about
building your own teleprompter, but not sure about embarking upon
that adventure. I have also priced some lighting kits on Amazon.
Let me know if you would like me to introduce you to some of the
folks at Udemy.com. Udemy also seems to have a nice affiliate
marketing program which would allow course promoters to make 50%
commissions. Also let me know if you would like to partner on any
course creations.

Course Preview
The Leader as Creative Culture Architect and
Builder course is now live at Udemy.com. You can click on
the course title to see the course. Let me know if you would like
to preview the course.